Harvest Time!
09/06/2023
Autumn is on its way! Animals and people are busy harvesting the fruits of summer's labors. We had a bounty of peaches and peppers are doing well too!

Here in Iowa we are feeling some cooler temperatures as the wind has shifted to stronger breezes from the northwest. Leaves are showing the first signs of yellowing and many plants have finished flowering and now have seeds drying in preparation for withstanding the winter cold.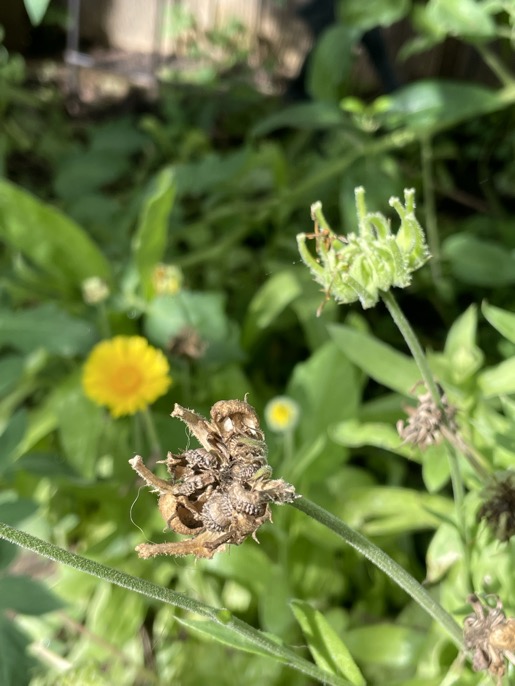 Calendula officinalis


Fall is a time for stocking up and building strength in preparation for winter. It is also a time for coming together in celebration of the harvest and sharing stories around an outdoor fire. As we enjoy this cooler weather, a respite between summer and winter, it is the perfect time to offer support to ourselves and to each other.



What do you need to stock up on for winter? Physically, Mentally, and Metaphorically?